Focus on bringing fitness and wellness into your everyday life.
Start your day with a workout led by your personal trainer followed by a swim and relaxing whirlpool soak. Or spend your morning on a peaceful walk after unwinding with a yoga class. However you choose to stay fit, you can take full advantage of the health benefits of Fox Hill's Fitness Center and heated indoor pool and whirlpool.
Fox Hill's personal trainers can design an exercise program specifically for your needs with cardiovascular machines and a variety of other exercise equipment suited for seniors. The Fitness Center also offers yoga, water aerobics, Zumba and a variety of other exercise classes that focus on building strength, endurance, balance, flexibility and stability.
Fox Hill's grounds provide inviting places to forget you're exercising. Stroll beneath dappled sunlight on a woodland path to the gazebo or take your dog to exercise and play with other dogs in the large, fenced playground. Walk around Fox Hill's beautifully landscaped grounds or have fun with your grandchildren on the playground.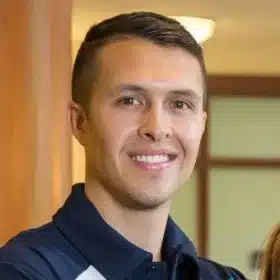 Meet The Fitness Director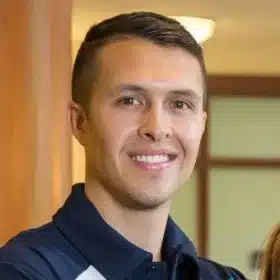 A graduate of the University of Maryland, College Park, with a degree in kinesiology, Anthony has been a, Anthony has been a personal trainer and Fitness Director at Fox Hill since 2009. Anthony and his team of personal trainers design unique exercise programs to help condominium owners achieve their individual fitness goals, from improving overall fitness to recovering from surgery.
He also works closely with a physical therapist on-site at Fox Hill to help clients achieve specific functional goals, like climbing stairs confidently or dressing without sitting down. Anthony has been interviewed for WebMD Magazine, Bethesda Magazine and the Washington Post and has appeared on NBC.