Discover inspiration at every turn.
When you think of Fox Hill's world-class amenities as an extension of your condominium, everything you love to do can more easily become part of your everyday life. Enjoy convenient services within Fox Hill so you don't have to go off-site to do your errands. Let the concierge assist you when you're looking to go to town. Discover the many beautiful outdoor and indoor spaces, including a fitness center and spa and salon. And while you're at it, pursue your passions independently or join in the wide variety of arts, cultural and educational programs, classes and events at Fox Hill.
Senior Living Services That Make Life Easier
With so many conveniences and services under one roof, you won't have to fight traffic to complete most of your errands. Some of the services offered at Fox Hill, an independent living community in Bethesda, include: 
Full-Service Business Center 

On-Site Bank 

On-Site Convenience Store 

Concierge Assistance 

Secure Parking Garage 

Maintenance, Housekeeping, Laundry & Meal Delivery Services 

24-Hour Emergency Call System 

24-Hour Security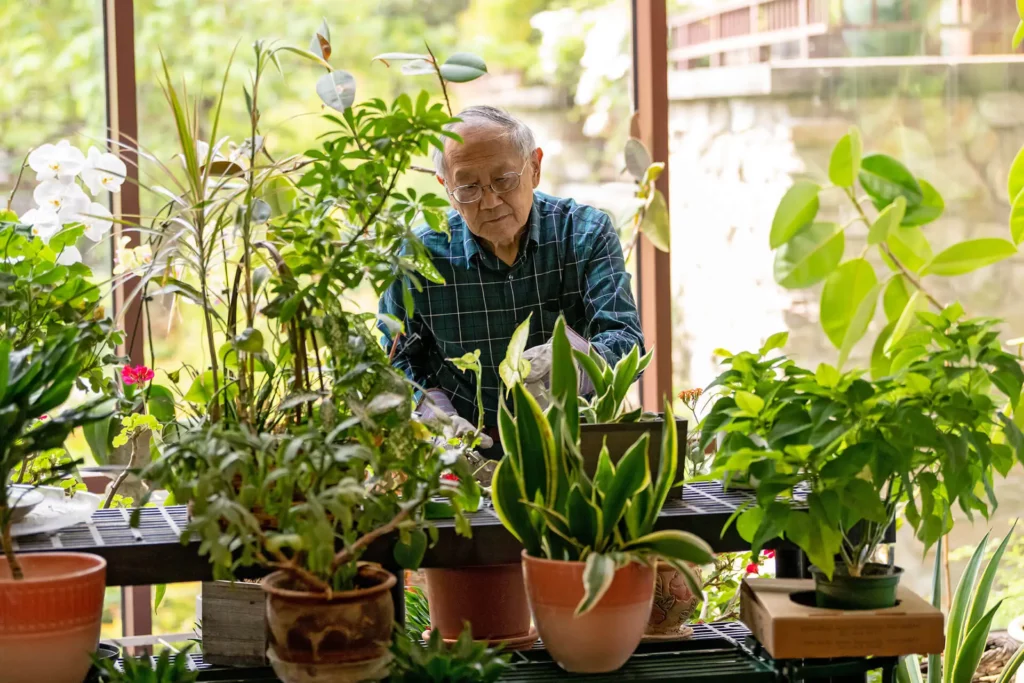 Pick up essentials in the convenience store, take care of financial matters in the full-service bank and do all your mailing, copying, faxing and gift wrapping in the business center. 
If you're looking to explore the town, ask the concierge to help you with everything from finding theater tickets to arranging transportation with Fox Hill drivers. In case you need your car, it will be secure and easily accessible in any kind of weather in an underground parking garage.
Finally, you can cross chores off your to-do list because maintenance, housekeeping, laundry and meal delivery services are all one phone call away. Fox Hill's staff is also dedicated to your safety, as well as comfort. Rest assured that a helping hand is just a call or button push away.
Make the Most of Fox Hill's Beautiful Spaces
Fox Hill's gardens, verandas, lounges and living rooms are designed as comfortable places to relax and read or gather with friends and family. Make the most of walking trails and other beautiful spaces.
You can also pursue wellness through the Fox Hill fitness center and spa, where you can unwind and find peace of mind. At mealtime, you will find five distinct dining venues, including Kindred Spirits Bar, with fresh, healthy seasonal menu items as well as old favorites.
At Fox Hill senior living community, you'll find: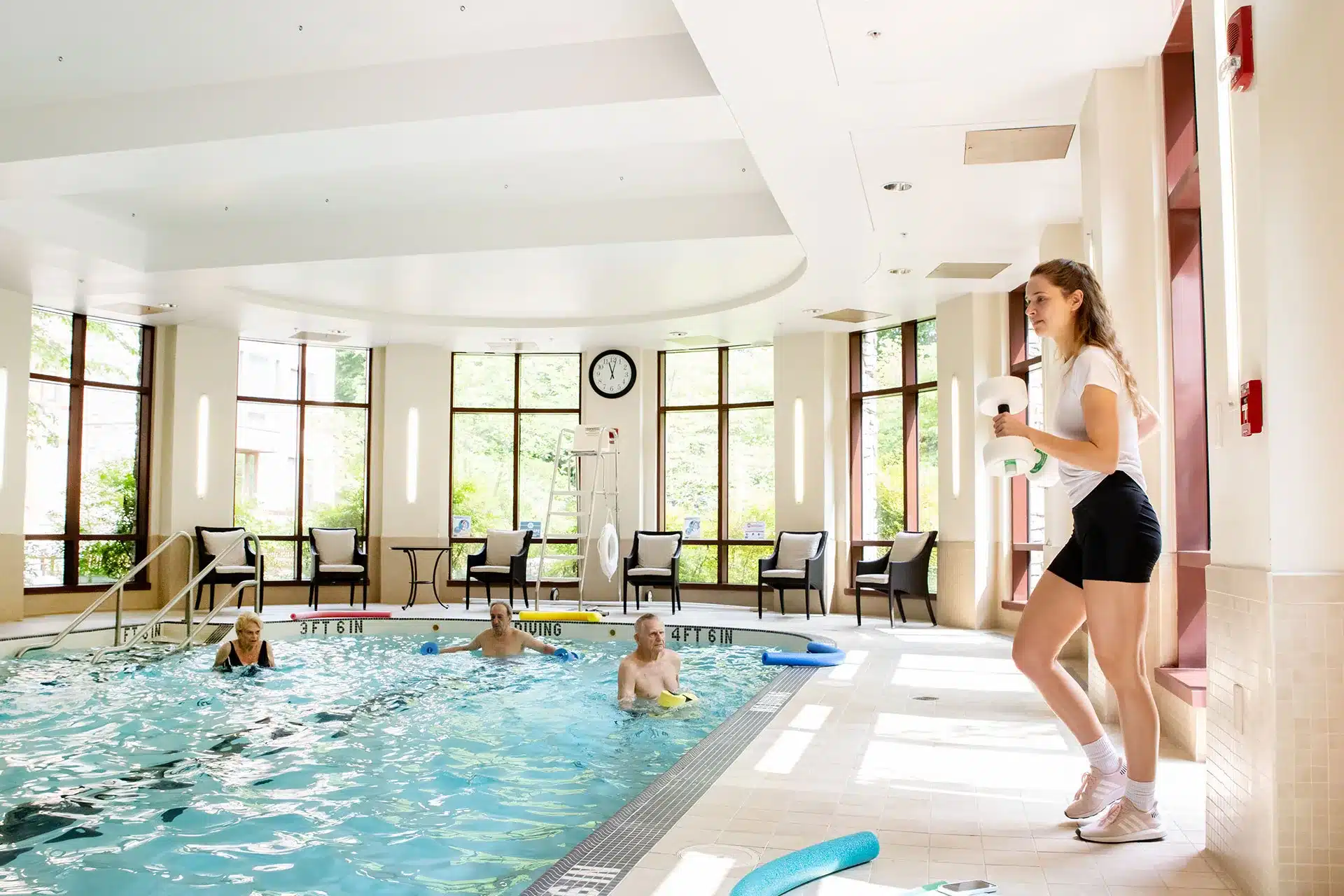 At Fox Hill, you can pursue your lifelong interests, whatever they may be. Get inspiration from a wide variety of guest speakers, seminars, concerts, films, dances and theatrical performances found in the 200-seat Performing Arts Center. Nearby, you can also visit local cultural hotspots such as the Kennedy Center or The Strathmore.
From the comfort of your home, pursue your own artistic endeavors in Fox Hill's fully supplied art studio. You might also experience new tastes in the wine cellar, challenge neighbors to friendly competition in game rooms or nestle in with a great book by the fire in the library.
Live Your Best Life at Fox Hill's Retirement Community
At Fox Hill, life is comfortable yet luxurious. This 60+ senior living community in Bethesda is bustling with amenities that enrich the body, mind and spirit.
With convenient services, beautiful spaces and opportunities to pursue lifelong interests, you can live your best life in a luxurious, warm senior living community.